More businesses are choosing concrete over asphalt for parking lots and other surfaces. Although
concrete construction in Fairfax County has increased, many businesses still have questions about how to install concrete parking lots, concrete pavers, and other concrete surfaces. One question that comes up frequently is how thick a concrete parking lot should be? Below are some guidelines and considerations that concrete contractors put to expert use when constructing concrete parking lots for their clients.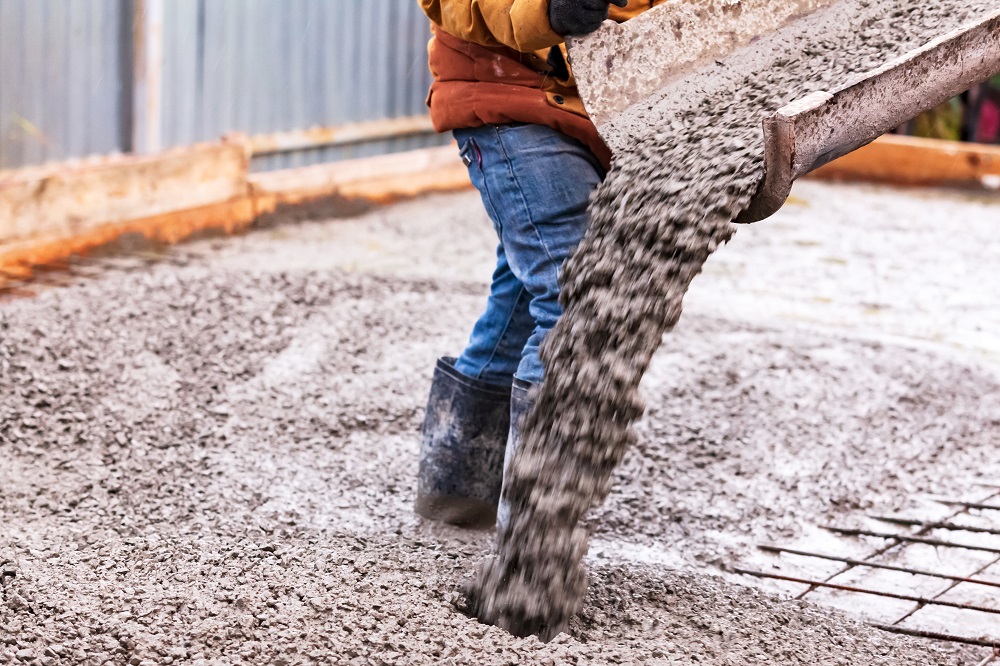 Factors Concrete Contractors Consider
There's not a one-size-fits-all solution when recommending thickness. The factors that contractors must consider include the amount of traffic expected, the parking lot's location, the local climate, and how many large trucks or other big vehicles will be driving on the parking lot each day. As you can imagine, no two companies will have the same scenario; therefore, the thickness varies significantly. While one business's parking may only need a 4-inch pour, another business might require a 12-inch pour.
On average, 6 inches is widely accepted as a typical thickness that gives parking lots the support they desire. However, if you have a business that doesn't use its parking lot regularly, a concrete parking lot that's 4 inches thick will suffice.
Estimating Traffic for Thickness Considerations
Business owners must call professional concrete contractors to help them determine the right thickness. One way that contractors do this is by estimating the approximate load one's parking lot can expect to receive daily. Does your business currently have a dirt, gravel, or asphalt parking lot? If so, the contractor will look at the condition of your current lot and use this visual information along with your daily usage estimates and their expertise to determine the right thickness.
Subbase Materials and Thickness Factors
Concrete construction services rely on industry-standard graphs and guidelines to figure out exactly how thick your parking lot needs to be. One such guideline refers to subbase strength. Concrete parking lot designers must use the proper subbase materials to support the expected load, and it must correspond with chosen concrete thickness.
Proper Thickness Improves Parking Lot Lifespans
Are you constantly calling concrete services to fix holes, divots, cracks, and other damage to your existing concrete parking lot? Many factors contribute to the wear and tear of a concrete surface. One such factor is the parking lot's thickness. If your parking lot was poured too thin or years of rain, usage, and other incidents have caused parts of the parking lot to wear down, you might need to call a contractor for demolition and reconstruction of the parking lot.
Tearing out an existing concrete lot might seem like a huge expense and unnecessary, but consider the alternative. Do you want to spend money each season fixing concrete problems? Are you tired of hearing complaints from your customers or employees about the condition of the parking lot? Starting from scratch and repouring the parking lot with the correct thickness solves many problems and is most cost-effective for business owners looking for ways to reduce parking lot maintenance costs.
Get in Touch with Your Local Commercial Concrete Service
Businesses in the area interested in pouring a new concrete parking lot or another surface must contact concrete specialists. For exceptional commercial concrete construction in Fairfax County, contact Alfredo's Construction Company Inc., a full-service construction company at
301-316-1603.