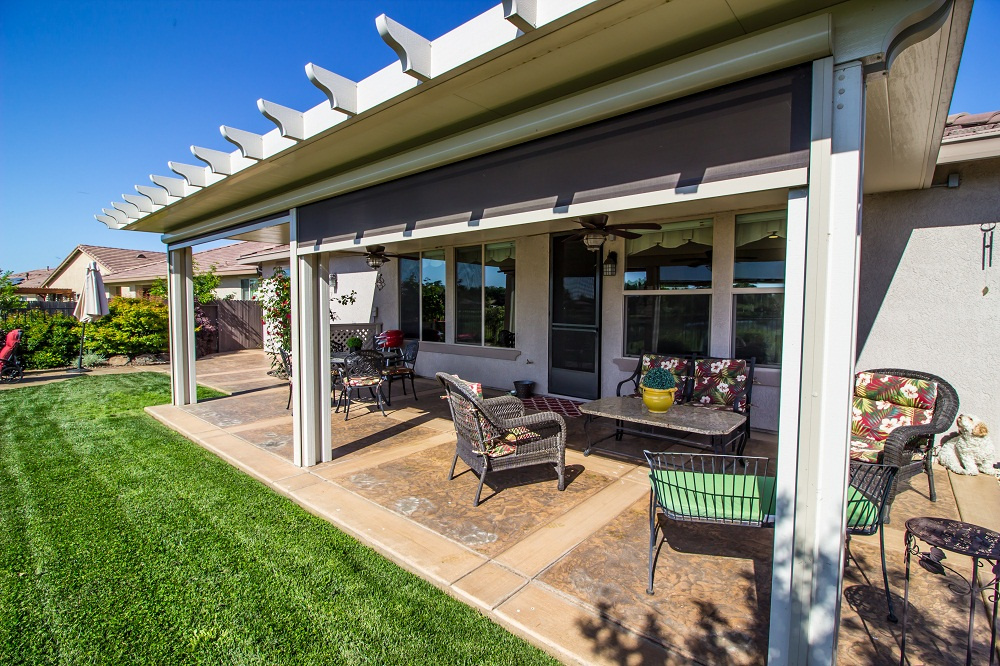 Stamped concrete is a great way to beautify your yard, but it also offers additional benefits over other types of concrete because hardeners and sealers that are often used in stamped concrete driveway construction in Fairfax County increase the driveway's durability. But it's also important to properly clean and maintain the concrete if you want to enjoy these added benefits. Here are some tips for making sure your stamped concrete lasts even longer.
Sweep Often
One good habit you need to be vigilant about is sweeping or hosing off the surface of the concrete frequently. Although leaves, grass clippings, or other organic debris might not seem harmful to the concrete, it can allow dirt to build up, and as the debris begins to decompose, it will leave a residue that can be difficult to remove when left for too long. Some of this buildup can even stain the concrete after time.
Use a push broom every week or two to take care of regular debris. Light hosing can usually take care of dirt, but in some cases, you may need to use a power washer to clean the surface for debris that's sat for a long time or that's stubborn. Sticky buildup may require the use of a mild detergent along with power washing.
Get Rid of Stains
If debris does cause stains, whether it's from dirt, leaves, tire marks, or grease, there are ways to remove the stains without damaging the concrete. In many cases you can use some warm water, detergent, and a little elbow grease to remove the stain. Power washing alone might also be enough to remove the stain.
Heavier stains may require a stronger chemical, but use these with caution. Grease or rust stains tend to penetrate deeper into the concrete, but chemicals not meant for removing these substances can damage the concrete and affect the appearance and integrity of the concrete. If you find you need to use chemicals to remove a stain, be sure to ask construction services that specialize in stamped concrete about specific products that are meant for stamped concrete and designed to remove these types of stains.
Seal Regularly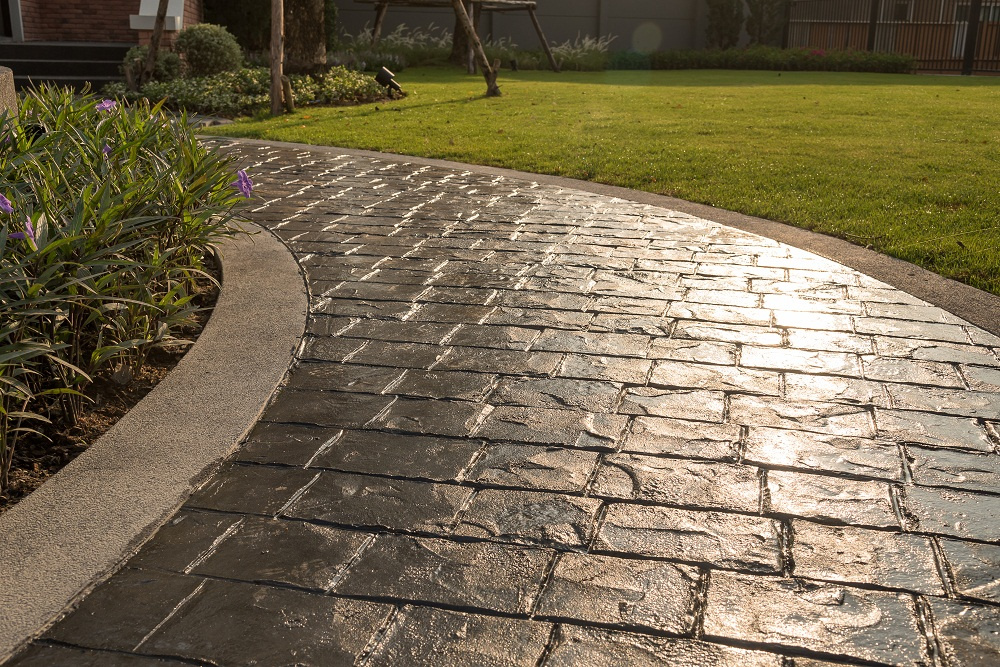 You're far less likely to have stubborn stains if you're vigilant about getting the concrete sealed regularly. Regular sealing also helps protect the concrete against the forces of nature like freeze-thaw cycles, moisture penetration, and abrasion. Applying a protective coat every two or three years will protect your concrete and help minimize color fading.
You can apply the sealer yourself, but it requires a number of steps and can be quite time consuming because you have to let it dry for 24 hours before applying the sealer. Then the sealer is applied in two-by-four-foot sections. It's a good idea to hire professionals to seal your concrete to make sure the conditions are right and that the sealer is applied properly to ensure its effectiveness.
Avoid Harmful Practices
You can avoid problems with your stamped concrete by steering clear of some practices that could be harmful. These include storing wood or other items under a tarp that could allow moisture to get trapped. De-icing salt can cause flaking, so avoid using those products on your driveway. In addition, avoid metal snow shovels and plows when removing snow because these can also damage the surface. If you notice damage, be sure to get professional concrete driveway repair in Fairfax County. To learn more about proper maintenance, call Alfredo's Construction Company today.